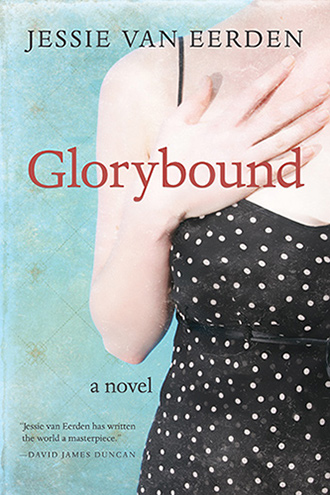 Welcome to Jessie van Eerden's homepage. We're glad you stopped by and we hope you enjoy getting to know Jessie's work. Her prose has appeared in Best American Spiritual Writing, The Oxford American, Image, and other publications.
Jessie's second novel, My Radio Radio, will be published by Vandalia Press, the fiction imprint of West Virginia University Press, in spring of 2016. Check back for news and updates!
Jessie's debut novel Glorybound won the 2012 Editor's Choice Fiction Prize with ForeWord Reviews' Book of the Year Awards.

"ForeWord Reviews' 15th annual Book of the Year Awards, judged by a select group of librarians and booksellers from around the country, were announced [June 28, 2013] at the American Library Association Annual Conference in Chicago. The winners exemplify the best work coming from today's independent, university and small press communities."—from ForeWord Reviews
For the latest news on all of Jessie's publications and readings, check the Latest News tab, or simply click here.