Contact Jessie if you would like to set up a reading or a speaking engagement, or if you would like further details about upcoming events.
We're excited to announce that Jessie's collection of portrait essays, The Long Weeping, is now available from Orison Books, released in November 2017.
Read "Yoke," a new essay by Jessie in Appalachian Heritage (Fall 2017).
Jessie's fiction was selected for inclusion in the newly-released anthology, Eyes Glowing at the Edge of the Woods: Fiction and Poetry from West Virginia. Order here and read the Kirkus Review.
Read "Sunday Morning Coming Down," a new essay by Jessie in Willow Springs 79 (Winter 2017).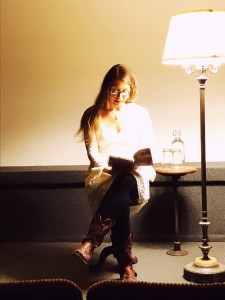 2017 EVENTS
Dec 6 Dual Book Launch: The Long Weeping & Richard Schmitt's Living Among Strangers at 7 pm at Lascaux Micro-Theatre, with refreshments at 6:30 pm next door at Three Quarter Café, Buckhannon, WV
2018 EVENTS
Jan 29 Western Carolina University campus visit
Jan 30 Orison Books dual book launch with Sam Roxas-Chua at 6 pm at Malaprop's Bookstore, Asheville, NC
Feb 8 Reading with Richard Schmitt, author of Living Among Strangers, at Taylor Books in Charleston, WV at 6 pm
Feb 15 Reading at Berea College
Feb 16 University of Pikeville campus visit
Mar 7 Reading at St. Leo University at 7 pm (AWP18 offsite event)
Mar 9 Author signing at Orison Books table, 2-4 pm (AWP18 Bookfair)
Mar 23 "Exploring Life's Landscapes" reading & discussion, along with Thomas Mira y Lopez, at Virginia Festival of the Book at 2 pm, Charlottesville, VA
Apr 4 Reading at Western Carolina University's Sixteenth Annual Spring Literary Festival with Jesse Donaldson at 4 pm in the A.K. Hinds University Center Theater
Apr 5-8 Presenting on the panel "Outliers: Women's Voices of Place and Displacement" at the Appalachian Studies Association Conference, Cincinnati, OH
Jul 23-28 Teaching at the Appalachian Writers' Workshop at Hindman Settlement School
Sept 11 Reading with Richard Schmitt for More Than Words, 6-7:30 pm at Hidden Creek Mercantile in Hurricane, WV
(Photo by Ashley Lawson Quattro)