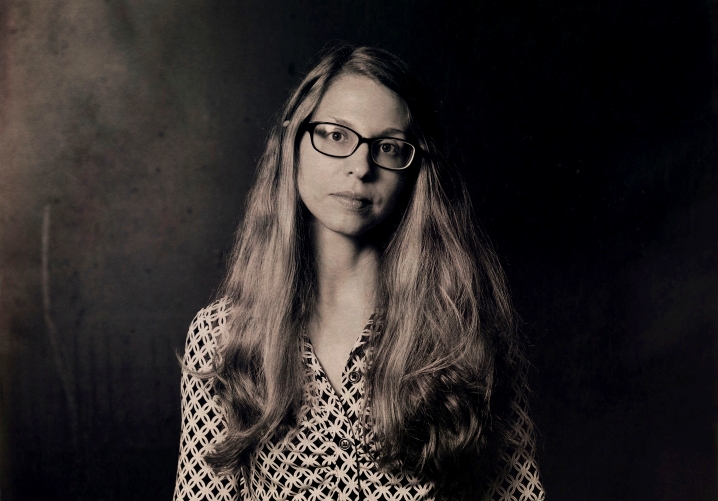 A West Virginia native, Jessie van Eerden holds a BA in English from West Virginia University and an MFA in nonfiction writing from the University of Iowa. Her work has appeared in The Oxford American, River Teeth, Image, Bellingham Review, Willow Springs, Rock & Sling, Appalachian Heritage, Ruminate, and other publications. Her prose has been selected for inclusion in Eyes Glowing at the Edge of the Woods: Fiction and Poetry from West Virginia (Vandalia Press); Walk Till the Dogs Get Mean (Ohio University Press); Red Holler (Sarabande); Dreams and Inward Journeys: A Rhetoric and Reader for Writers, Seventh Edition (Longman); Jesus Girls: True Tales of Growing Up Female and Evangelical (Cascade Books); and Best American Spiritual Writing (Houghton Mifflin). She was selected as the 2007-2008 Milton Fellow with Image and Seattle Pacific University for work on her first novel, Glorybound (WordFarm, 2012), winner of ForeWord Reviews'  2012 Editor's Choice Fiction Prize. Her second novel, My Radio Radio, is published by Vandalia Press (2016), and her collection of portrait essays, The Long Weeping, is published by Orison Books (2017).
Jessie has taught for over fifteen years in college classrooms and in adult literacy programs. She lives in West Virginia where she directs the low-residency MFA writing program of West Virginia Wesleyan College.
Click here to download full-resolution photo.
Follow Jessie on Twitter: @jessievaneerden. To see what Jessie has been reading, visit her Goodreads page. To learn more about WV Wesleyan's MFA program (#wvwcmfa), visit the program website.
(Photo by David Flores)